International Coffee Day – 5 Fun Facts About Coffee!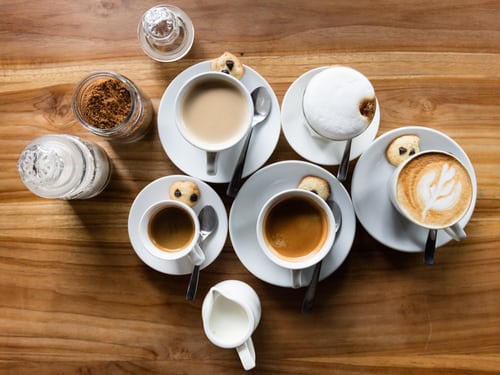 Every year on the 1st of October, the world celebrates International Coffee Day. A day that doesn't only celebrate the commodity we all love, but also celebrates fair trade and raises awareness for the plight of the coffee growers around the globe.
Purico paper is used in coffee products worldwide, ranging from ESE pods to Single-Serve capsules; so the coffee industry isn't just something we like to indulge in, it's a way of life for us.
To celebrate International Coffee Day, we thought it would be interesting to put together a list of 5 fun facts about coffee! So, in no particular order…
1. "Espresso" means "to press out" in Italian
The term espresso comes from the Italian meaning "pressed out", referring to the process of pressing out the freshly fine-ground bean essence through a special machine using steam and water. This is typically how an espresso coffee is made.
2. Finland is home to the biggest coffee lovers
According to the International Coffee Organisation, the average Finnish adult goes through around 12kg of coffee each year! Which is about as heavy as your average sausage dog.
3. Coffee stays warmer for around 20% longer when you add cream
The cream acts as an insulator, keeping the heat within the cup. So if you want your coffee to stay warmer for longer, just add cream!
4. A 9th Century Ethiopian goat herder discovered coffee when his goats began acting crazy.
We don't know how credible this one is. But legend has it that a 9th Century Ethiopian goat herder discovered coffee by accident when his goats began acting crazy. As the story goes, the goats had been eating red berries from a certain tree. These berries turned out to contain coffee beans, which caused the goats to become sleepless and full of energy, even causing them to dance.
5. The 1932 Brazilian Olympic team had to sell coffee beans to pay for their trip
In 1932, Brazil struggled financially as the country had been hit by The Great Depression, due to the Wall Street Crash. This meant that the Brazil water polo team had to pay for their trip to the 1932 Los Angeles Olympics by selling coffee beans at ports during their ocean journey.
There's our 5 fun facts about coffee, I hope you enjoyed them. If you have any fun facts about coffee you'd like to share with us, send them in to sales@upapertech.com