Union Papertech: Excellence in innovation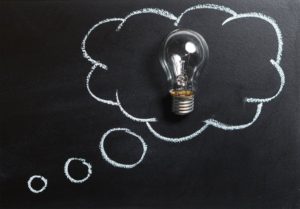 K-cups, Nespresso compatible pods and Tassimo pods, the three most globally used products within the single serve coffee industry.
But what do these products have in common?
All three of the original products used paper that was developed here at the Simpson Clough Paper Mill in the North West of England!For many years now, Union Papertech have been revolutionising the tea and coffee industry with our innovative forward thinking and unrivalled high quality products. For these reasons, it's not uncommon for some of the biggest players within the industry to be knocking at the door.
For example…
During the early days of coffee pod capsules, coffee companies needed paper with specific characteristics for their new products, including K-cups, Tassimo Pods and Nespresso compatible pods. A paper which we're able to provide! According to the Tea and Coffee Trade Journal, "Single-Serve Coffee capsules remain the second most popular brewing method after drip". We currently still supply some of the biggest manufactures within this market.
But we don't stop there…
Here at Union Papertech we like to work quickly and efficiently. We care about our customers and understand their needs. In 2017, an existing customer of ours (a large U.K. Tea packer), came to us with a potentially devastating issue. Due to our expertise and short decision line we were able to solve the problem within two weeks, as a result we saved them costly downtime and infrastructure changes.
"A satisfied customer is the best business strategy of all"
With 100% happy customers in 2018 and less than 0.2% faults, we aim to keep up the good work in 2019. To this very day we're developing game changing innovations, our latest development is 100% biodegradable filtration paper that is unrivalled in terms of strength, run ability and infusion rate. This has caught the attention of many companies within the tea and coffee industry and we predict it will be on supermarket shelves within the first quarter of 2019.